Farniyaz Zaker
MOP CAP 2013 Participant
Country of birth: Iran
Date of birth: 21/06/1982
Country of residence: United Kingdom
City of residence: Oxford
Website: External Link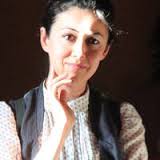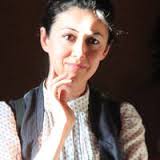 Farniyaz Zaker
Farniyaz Zaker's creative approach is informed by her experience
of living between the two distinct cultures of Iran and the UK.
Her work embodies her intercultural identity, encompassing
elements from both sides of the Euro-Middle East axis.
Zaker presents
Zaker presents the viewer with aspects of her personal story,
intertwined with broader contemporary social and political issues.
Her exploration of cultural concepts of female perfection that
exist within both cultures and their imposition on women,
addresses the contradictions between constructed identity,
inherited traditional attitudes and the realities of women.
She draws out both the differences between Iran and the UK, as well as underlining similarities.
Zaker's work
Zaker's work covers a range of media, often alternating between
traditional modes of expression, such as textile and text,
and more contemporary video and site-specific installations.
A recurring element is her juxtaposition of architectural references
and female apparel from both cultures, drawing out their
analogous roles in mediating between the public and the private.
زندگینامه کوروش کبیر

بیوگرافی عالیه صبور پروفسور جوان

بیوگرافی پروفسور منوچهر جعفریان

بیوگرافی وینفرد شفر

بیوگرافی برند بولگاری

بیوگرافی دکترهلاکویی

بیوگرافی adele

بیوگرافی عباس کیارستمی

بیوگرافی مسعود ده نمکی

بیوگرافی احسان علیخانی

بیوگرافی هاشمی رفسنجانی

بیوگرافی هدی جراح

بیوگرافی حسن روحانی
Her untitled gallery installation (2010-2011) dealt with the loaded issue
of the Muslim headscarf (chador). The artist covered the entire
exhibition space with boldly colored, pop-art inspired wallpaper,
its subject an endless series of self-portraits in which Zaker is enveloped in a chador.
The repetitive format of this work reflects on the ability of a frame, any frame,
to compartmentalize the personality and vivre of an individual.
Zaker enquiries into the garments' functions and its ever-changing position as a
symbol or structure of fashion, beauty, femininity, and vulnerability.
The video work Puppet Behind The Curtain, Puppet Behind the Window (2012),
documents the artist's immolation of self-portraits on the heated rings of a gas cooker.
The title is borrowed from a popular Iranian short story in which
a young man falls in love with an inanimate beauty, a perfect Parisian mannequin to be precise.
In Zaker's version, two portraits of the artist, one taken in Paris and another in
a remote village in Iran, are set alight on burners side by side. The point in
common is both societies unrealistic ideal of women's purity and untouched beauty.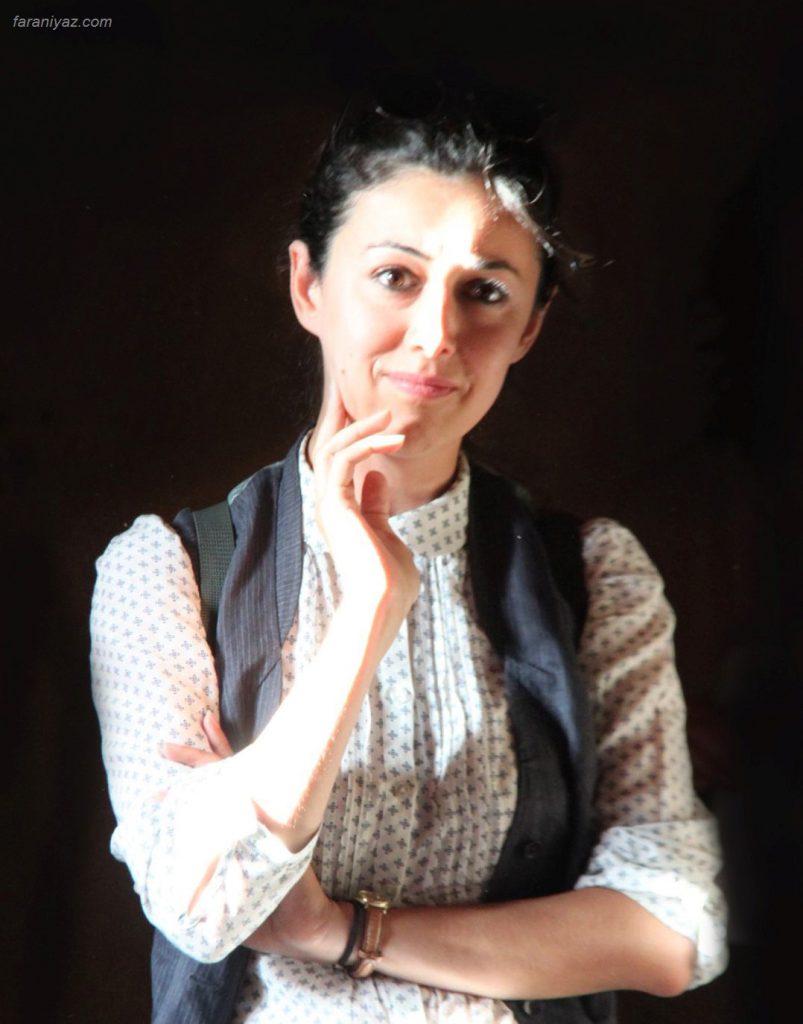 Farniyaz Zaker, b. 1982.
Major exhibitions include The Fortress Man,
Mark Rothko Art Center, Daugavpils, Latvia (2015); I.A.F. (solo), Sharjah
Art Museum, Eastern Section, UAE (2014); Arte Laguna Prize, Arsenale,
Venice, Italy (2014); Repeated Return (solo), Dolphin Gallery, St.
John's College, Oxford, UK (2013); The Wall of Europe, Paese Museo,
San Sperate, Sardinia, Italy (2013); In site, The Ashmolean Museum,
Oxford, UK (2012); [HYPHENATED], The North Wall Gallery, Oxford,
UK (2012); and Pardeh, Ruskin School of Drawing and Fine Arts, Oxford, UK (2011).
Public collections holding her work include Art and Video Insight
Foundation Collection, Bologna, Italy and the Vehbi Koç Foundation,
Istanbul, Turkey. Zaker received her Doctorate of Philosophy in Fine
Arts from the Ruskin School of Art, The University of Oxford in 2014


پورتال بیوگرافی فرانیاز